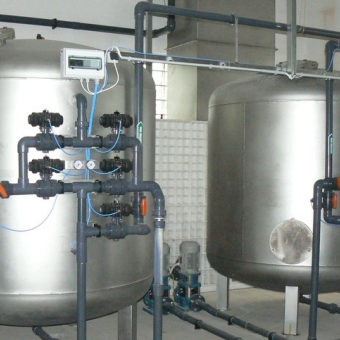 VODASERVIS Ltd. was founded in 2002 by experts with 15 years of experience in the field of water treatment technology. Since then, our offer has been successfully meeting the enormous demand for customized water systems, the economical use of water resources from public water supply systems and the requirements for high water quality.
Since 2008, our company has its headquarters in an office building, with an adjoining production hall and a warehouse, that also serves as our retail shop. At that time we also expanded our portfolio of hydrogeological work.
We are honored that we can do business in a field that brings a better quality and healthier way of life and thus helps to develop public (municipal, households) and entrepreneurial (small businesses, industry, construction, food service, agriculture, sports and leisure activities) spheres.
We have been certified in accordance with ISO 9001: 2008, ČSN EN ISO 9001: 2009, ISO 14001: 2004, ČSN EN ISO 14001: 2005 in the field of supply of technological units for water treatment plants, which demonstrates the quality requirements of the services and products compliance with the principles of environmental protection to our suppliers and customers.
You will learn more in references to our company's specific engagements.
In addition to our business, we sponsor entities active in nursing care, culture, education and sports in Žďár nad Sázavou and its surroundings.
You can download leaflets for products, documents proving our business activities and certificates.
---