UMUV Mobile Water Treatment Plant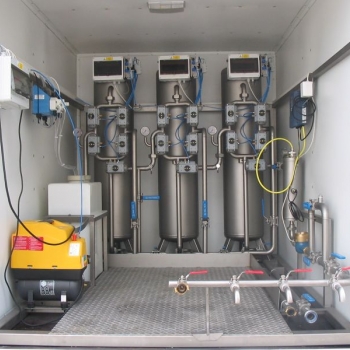 Technical Description:
Power plant: gasoline electric generator.
Base pump from the water source for maximum camber of 15 m.
Accumulation water tank.
Chemical dosing system.
Filtration.
Double disinfection.
Output accumulation of treated water with a capacity of 400 l.
Outlet pump with pressure vessel for discharge up to 20 m.
Configuration of sampling taps.
Pipe fittings made of AISI 304/EN 1.4301 stainless steel or plastic (PVC-U).