Households and Small Businesses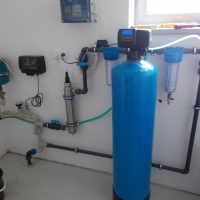 We ensure:
Borehole pump and pressure vessel installation with water accumulation for equalizing off-peaks.
Implementation of a water treatment plant with a maximum capacity of 500 l/hour.
Complete post-warranty service and supplies of necessary chemicals.
Economical use of space when assembling the individual parts of the facility.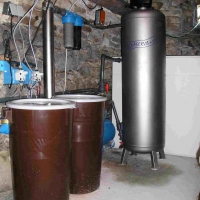 We offer:
All equipment, filter cartridges, pipeline system with a certificate for contact with drinking water and a reduced VAT rate.
TVK pressure filter to remove iron (Fe) and manganese (Mn).
Hygienic provision of chlorination.
Pumping technology.
Fine water filters and softening filters.
Garden hoses and sprinkler systems.
Swimming pool accessories.
---